How do you become a StripChat webcam model?
It's very easy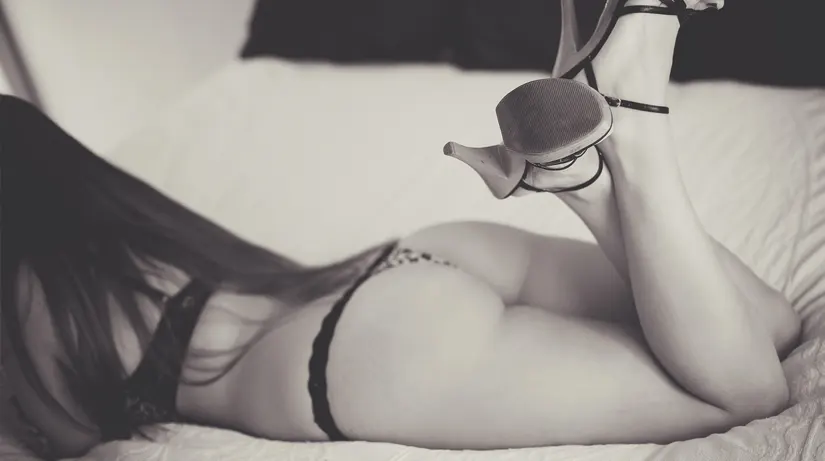 June 14, 2021
Becoming a cammodel on StripChat is easy. With a few clicks you can set up an account and you can start working as a webcam model in no time. Here is an overview of the various questions and steps that you should or can take.
How can I register as a model?
Use this link to register as a model: https://stripchat.com/signup/model. User accounts cannot be upgraded to model accounts.
Who can be a webcam model on StripChat.com?
They accept 18+ year women, men, couples and trans persons.
Does this cost money?
The StripChat membership is FREE whether you are a model or a viewer. Signing up is fast and FREE!
How can I earn money on Stripchat.com?
On Stripchat there is a token system. The value of the tokens on Stripchat are all the same for webcam models. You get 0.05 dollar cents for every token. For example, if you have received 1000 tokens, you can exchange this for 50 dollars.
You can then withdraw the money that will be in your account through a number of different payment options. So you can choose from:
paxum,
payments,
Cosmo Payment
Checks (not recommended for Europe)
cryptos
and bank transfers
How long it takes to get your money will depend on the chosen payment method, but it will take approximately between 2 and 10 business days.
There are several ways to make money:
Shows on StripChat
Get tips for your shows.
Members are allowed to send tokens as a tip during public shows. They give the models a token of appreciation for sharing their shows and answering requests. Users are not obliged to give tips to models.
Earn from private shows.
A private show costs 24 tokens ($1.2) per minute by default. However, this price can be changed at https://stripchat.com/settings (from 16 to 120 tokens per minute). A viewer can request a private show from any model profile, but it's up to the models to decide who to go into a private room with. In the private room, the model does a special show for ONE SINGLE viewer. The private show can be terminated at any time by either party or automatically when the spectator runs out of tokens.
Earn from peeping members.
All models have the opportunity to earn from peeping members in private shows. This feature allows other members to spy on a private show by paying a standard price of 8 tokens ($0.4) for a minute of peeping. This price is subject to change at https://stripchat.com/settings. Peeping members are not allowed to comment or demand shows. They can watch as long as they have tokens available. Once they run out of tokens, they won't be able to watch until they buy more. Peeking is cheaper for members, but models that allow peeping are listed on one of the pages in the top menu: https://stripchat.com/tag/spy. Each peeper pays less, but you can let more members peep at the same time.
Earn through Cam2Cam.
Cam2Cam is a one-on-one cam show, where a model and a member can see each other. It costs 32 tokens ($1.6) per minute by default. However, this price is subject to change at https://stripchat.com/settings (from 32 to 120 tokens per minute). Any viewer with tokens can request a Cam2Cam show from a model, but it's up to the models to decide who to go to a private room with. Cam2Cam has proven to be an excellent choice for new and experienced models alike, due to its individual approach and good earning potential.
Learn more about different shows: Different show types on Stripchat
Other ways to earn money
You can earn money by winning bonus money.
Female models have the chance to win bonus money every 3 hours on top of their normal earnings! You can win up to 8 times a day because you have earned the largest number of tokens. You can check the current details of the competition here (https://stripchat.com/top/rules). There is also a much higher prize monthly contest with over $24,000 available as prize money!
In addition, there are also competitions for the categories, couples, men and trans people. In the monthly contest you have the opportunity to get a nice bonus;
1st Place - $1000
2nd Place - $500
3rd Place - $250
4th and 5th Place - $100
6th to 10th Place - $50
11th to 20th Place - $ 25
Sell your content
Earn more money and generate passive income by creating photo and video albums and selling them to your viewers. Whether you are online or offline, users can buy your albums - this is another way to earn more money. You can load anywhere from 1 token to 499 tokens for each album. Create as many albums as you want with different names and price them as you like!
Want to know more? Read: Contests and selling your content
Streaming and Tools
On StripChat, there are some special categories that require authentication to be listed in them. Stream specifications is the part where you can apply to be verified for these special categories, and where you select the tag for your category related to the stream you're about to start, once you're approved.
If your sample video and the category you have created are correct, you will be approved and notified via a personal message. If you plan to run a show that falls into that category, select it in Stream Specifications before starting your stream.
Wheel of Fortune
It is celebrated from turning the wheel in your room to give your public shows an extra boost of fun. You of your viewers can spin the wheel during the show and win an activity, which you then start for them. You decide which one to bring and how much you charge for activities for a spin.
Read more? Click here: Live Streaming and tools to make things more interesting
Your Stripchat profile
It's good to know that StripChat has developed some guidelines that you can take to heart as a model when uploading your profile and cover image. For example, there are specific guidelines for profile photos or avatars.
Your profile or avatar picture must not contain nudity. All intimate parts of your body must therefore be covered.
The image must actually be yours.
The same also applies to the body part that you want to use as a profile picture.
The image must not contain any other minors. All artists appearing on this site must be at least 18 years old.
The image must also not contain any prohibited content.
Also, your image must not contain any copyrighted content with watermarks or logos.
StripChat also allows you as a model to set up custom panels. Thanks to the custom-made panels, you can personalize your profile and make it shine. These panels allow you to not only display your general profile information, but also create show schedules, show announcements and even blogs accompanied by images and hyperlinks.
Polls are an extension that you can add to your chat room to ask your audience questions and involve them in your show. You can get to know them in a more fun way, or make your shows more interactive by asking users what they would like to see next, providing what most people vote for, etc. Please note that only registered users can to vote.
Want to know more about your profile? Read: Profile guideliness
Are there any rules for Stripchat models?
Like all other cam sites, StripChat also requires the models to abide by the site's rules. As a model, you will notice that the site has general rules, broadcasting and content rules as well as rules pertaining to actions that are really out of the question.
The general rules are rules that apply to all StripChat models. For example, anyone who wants to model via this site must be at least 18 years old and you must prove your age by submitting an identity document. In addition, there are rules that have to do with broadcasting itself and acts that are absolutely not allowed (such as, for example, the use of a false ID or committing sexual acts with animals.