What is MyFreeCams?
Learn more about this cam site!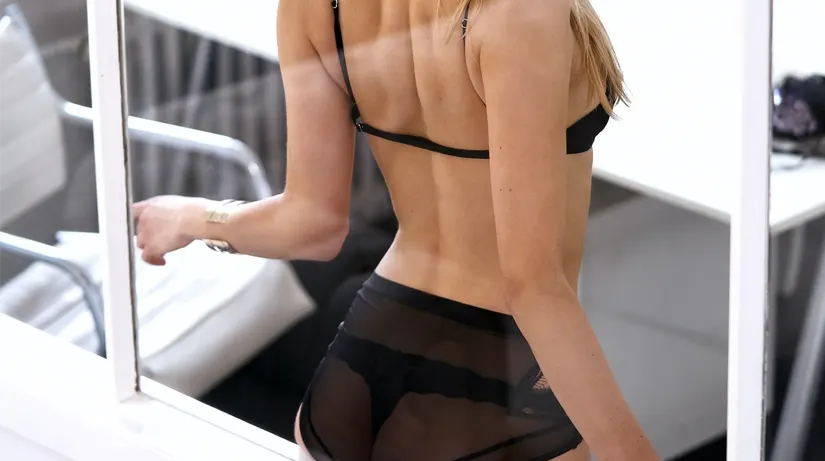 June 13, 2022
Myfreecams is the ultimate cam site where you can watch sexy women perform in front of a large group of viewers. These ladies provide an exciting energy and you can reward them with tokens. This cam site is a great website with a variety of features that set it apart from the rest. It is also the 344th most visited website in the world.
With over 20 million members, it has become the go-to place to watch live video streams of camgirls and celebrities. They all come from different age groups and have different registrations. There are only women on MFC.
You can also enjoy Myfreecams completely free of charge. Of course you can also spend money, but this is certainly not a requirement. Using the cam site for free is therefore not an illusion, but the real truth.
Read more here: MyFreeCams: How much is this cam site really free?
How does MyFreeCams work?
Before you can visit the MyFreeCams homepage, you will be asked if you are 18 years old for legal reasons. There are also several green jungle designs, which can be seen in the gallery. The ones that appear first are the ones who are online at that particular time.
Want to read more about what you can do? Read more here: The MyFreeCams Basic Tour
The bio page of the models show the basic information about the girl, such as the subject of her room, age, gender and hair color. It also includes her social media pages and her specialties. The next page shows how much money the model charges for certain actions during live streams and you can also view the news feed, notes and notifications.
Some models have elaborate profiles that take a lot of time to create. These profiles show the highest bidder, sexual preference, country and weight. You will probably see a lock icon on some videos that require a certain amount of tokens to access. Also, many webcam models have goals they want to achieve. Among other things, they will ask viewers for tokens in order to achieve the stated goals.
If you're not a member of the site yet and want to learn more about a model, you'll need to create a basic account. If you want to use all functions, you need to create a premium account. Does a model not meet your expectations? Then you can move on to the next one. Your profile also has Share, Friends, Show Friends, and Chat Commands options to personalize the experience.
Anyone who wants to use the services of MyFreeCams.com will of course be curious about the different account types the site has to offer. It is also interesting to know what tokens are, how they can be generated and what the options are.
Different accounts
On MyFreeCams, there are three account types that members can use. The three account types are guests, basic plan users, and premium plan users. What are the benefits that the three different account types can offer you?
Guest
When you first enter the MyFreeCams site, you are automatically logged in as a guest. You will then be given a random nickname such as "Guest12345". Most models do not allow guests to chat in their chat room, and most of the website's best features are available only to registered members. As a guest you have the opportunity to explore the website. However, you do need a free member account to get the most out of the site.
The basic Membership
It's easy to create a free account on MyFreeCams. You only need to click on the tab 'create a free account', enter a username (chat name) and password of your choice. In addition, you will also be asked to enter a working email address where you will receive the verification link and your account information. Your email address will be handled with care and in general no emails are sent to members. This also applies to spam messages. Once you have completed your registration, your account will be free for life. You can visit at any time and use the services of the site for free. With a free account you can chat with more models and members and you also get access to more website functions.
Premium Membership
The Premium membership can be obtained by purchasing any amount of tokens on the site. When you buy tokens for the first time, you automatically become a lifelong Premium member. No additional costs or future costs will be charged. So, these members will get full unrestricted access forever. All features of the site will be available, even if they never buy tokens again.
Prizes and MFC Tokens
MFC is a free webcam site. If you want to reward your favorite camgirls with a tip, that is of course possible. The only thing that costs money on MyFreeCams are tokens. In addition to rewarding camgirls, tokens can also be spent on private shows, group shows and spy shows. When you buy tokens for the first time you get a premium membership. You will keep your premium membership forever, even if you run out of tokens. Enough reason to buy some tokens once!
A Token costs approximately between 8 and 10 dollar cents. The more tokens you order at once, the cheaper the token will be.
More about MFC tokens here: MyFreeCams tokens
Token payment options
Tokens can be bought with many different payment methods. They have for example the credit cards (Visa and Mastercard), but Paypal is also an option. There are also more local and regional payment options for specific countries.
Here's an overview:
Visa/Mastercard
Paypal
Sofort / DIRECTebanking
Ukash
PaySafeCard
Click And Buy
iDEAL
Read more: MyFreeCams The different payment methods
Spending tokens
Private Shows
If you have tokens you can enjoy private shows. You can start a private show by clicking "Go private" in a model's chat room or use a private message to invite her to a Private Show. The model can accept or decline this invitation. If your favorite model accepts your invite, the private show will start and you will be moved from the public chat room to a new private chat room.
Private shows cost 1 token per second, or 60 tokens per minute. That means, if you want to stay private for 5 minutes, you need 300 tokens. A private show ends automatically when you end the show or run out of tokens.
What happens in a private show is between you and the model. Unlike other sites, the models on this site don't require a script to do specific things. Before starting a private show, ask the model what she's comfortable with. Models are real people and some are more shy than others and may want to get to know a member before accepting a private show. Your private shows are recorded and can be re-watched anytime, absolutely free of charge, in your Archives section.
Spy and Voyeur shows
If a model is in a private show with another member, you may have the option to watch the show for 20 tokens per minute, 1 token for every 3 seconds. You will then receive all video and audio from the private show, but you will not have a private chat between the model and the member.
True Private Show
If you do not want others to spy on your private show, you can activate the TruePrivate option on the My Account page in the Private Settings section. This increases the cost of the private show from 60 tokens per minute to 80 tokens per minute. The higher rate helps make up for the money lost by the model, as no one else can pay to spy on the show.
Group Shows
A group show is like a private show, but other members can join at any time. Does this seem interesting to you? Then you can click on the group show to start or join a group show request. Once at least 3 members have requested a group show, the model will be invited to accept the group show. If she accepts, the group show begins. Members can then join and leave at any time. The group show ends when the last member leaves or the model decides to end it.
During a group show, members pay only 10 tokens per minute, or 1 token every 6 seconds. This is a very low price, even half the price of a voyeur show!). This is also why members are encouraged to tip the models in group shows, especially for personal requests.
Club Show
A club show is like a group show, except it doesn't cost tokens per minute, but you have to be a member of that model's club on her MFC share to enter the room and watch the show. For each club show, the model can specify which of her MFC Share Club(s) will be allowed access. Once a user joins one of those clubs, they have instant access to the show.
MFC anytime, anywhere
Did you know that you can also access the MyFreeCams website via mobile devices? The mobile site of MyFreeCams offers you top quality cams, which you can easily view via your Smartphone. However, you will not find an app for Android or iOS devices in the Google Playstore or App Store as they do not allow apps with adult content.
The desktop version of Myfreecams does have some more options, but the mobile version is definitely worth it and actually works just fine.
Read more: Myfreecams anytime, anywhere
Safety at MFC
Rules on MyFreeCams
MyFreeCams strives to make you have a great time on the site by providing the best services that you can't get enough of. Of course things can get out of hand if there are no rules and guidelines for both users as well as the models. Although the site aims to have as few rules as possible, MyFreeCams does not shy away from having applicable rules and guidelines for an orderly and smooth process in the purchase of services by users as well as the provision of services by models.
Read more about the rules here: MyFreeCams - Rules and Guidelines
Technical Solutions
MFC is a technically advanced website. Of course, this does not mean that nothing can ever go wrong. Fortunately, there are easy solutions to most problems. Do you have problems with:
Your audio or video?
connect to the website?
problems logging in?
or to register a new account?
incorrect display of tokens?
or the chat not working properly?
Fortunately, this can be solved quickly and easily.
Read the solutions here: Technical Mobile Problems MFC
Precautions
The cam site has taken numerous security measures for both the customer and the camgirl to ensure the best possible experience. There is of course:
age verification
monitoring inappropriate content
online safety for models
Want to know more? Read: Online Safety and Age Verification on MFC