Which rules apply to StripChat's cam models?
What is allowed and what is absolutely not allowed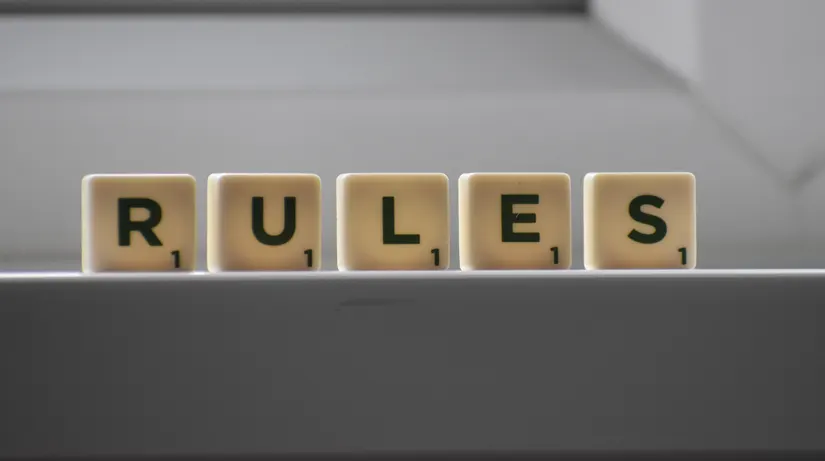 June 21, 2021
You must be 18 years or older on Stripchat. That's the most important rule. In addition, there are a number of rules and things to keep in mind:
Broadcast and show rules
The broadcast and content rules state, among other things, that StripChat models are not allowed to broadcast from multiple accounts at the same time. All cam shows must be live and video recordings as well as static photos must not be promoted as being live streaming. If you don't comply with this as a model, you will be banned from the site. It is also highly recommended that you turn on your microphone to communicate with visitors once you are live streaming. In any case, it's important to make sure the microphone is turned on and not muted to maintain a good StripScore.
It is also important to select the right type of show before the start of a cam show. Will you be giving a show in the male, female, couple or trans category? Also keep your profile information in mind. Will you be doing a cam show in a public place, outdoors, at the office or elsewhere? Please note that the tags you select for "In all my shows I do" and "Only in private / Cam2Cam shows I do" must also match the content of the broadcast. Failure to select the correct attributes may result in warnings or even termination of the broadcast. It is also not allowed to be away from your workplace for more than 2 minutes while camming. If you need to get out, go offline for a while.
Only people who are also registered with StripChat are allowed in your room. So you can't give a show with a friend who wants to help make the show more interesting without her being registered. The age check and identity check is very important.
Furthermore, broadcasts, photos and videos must not contain any watermarks, messages or logos unless copyright protects such elements and you are the legal and actual owner of those rights). In addition, your cover and profile/avatar photo may only represent the actual artist or an artist's body part. Please note that your profile/avatar picture cannot contain nudity. All your private parts should be covered.
As a model, you must also ensure that broadcasting from a specific location does not violate any rules or regulations of the site. Stripchat takes no responsibility for where you are broadcasting from.
Acts that are absolutely not tolerated on StripChat
Also on StripChat, some actions are considered absolutely not allowed. For example, you should never involve minors when giving a cam show. This also applies to persons who are not registered on the site to act as a model. Furthermore, any act that can be related to incest or having sex or committing sexual acts with animals is absolutely not allowed. Referring or mentioning illegal drug types while camming is also not allowed. Your cam shows must also not contain any form of violence, blood, torture, pain or suffocation. Any unsafe or extreme activity is prohibited. This also applies to writing or displaying feces, vomit or menstrual fluid. You also can't show any sleeping, fainted, or hypnotized people while camming. You absolutely cannot fool your fans, followers and visitors by using fake interactive toys while camming. They'll find out for sure.
It is also strictly forbidden to use false IDs when registering on the site. You also may not adopt/use/choose a username of a hateful, racist, defamatory, ethnically offensive nature or any username associated with children, incest, terrorist organizations and/or other cam sites. During your cam shows, you can't make any appointments that could be related to prostitution or escort services. It is absolutely not allowed to scam visitors or plot a plan to do so.
It is always correct to keep your agreements. If you have received x amount of tokens to perform certain actions, do so. You cannot ask users for money to cover your personal expenses or for the treatment of medical conditions or other non-cam related activities. You also cannot request personal information from users.
Also, any collaboration with fraudulent users or agreeing to redistribute revenue outside of Stripchat is not allowed. Models are expected to immediately report any suspicious activity in their room or private messages to the site's support team. Violation or failure to report such incidents may result in a permanent ban for you and all earned tokens will be forfeited.
On StripChat, you also cannot advertise other adult streaming websites, websites that offer alternative payment methods, or fundraising websites that contain links, text, logos, images, videos, etc. Also, you can't put on a t-shirt while camming, which can be qualified as surreptitious advertising for paid-subscription porn video hosting sites, porn agencies, or any other cam site besides Stripchat. Spreading spam messages is also not allowed.
As a cam model you can of course not use fake traffic to position yourself better on the rankings. This is not collegial and unfair to the other fellow cam models. The same goes for advertising or promoting yourself in other models' rooms.
Fines and penalties
Multiple complaints from users may lead to termination of the partnership between you and StripChat. This also applies to non-compliance with the above rules.