What is Chaturbate?
Everything about the live, interactive streaming platform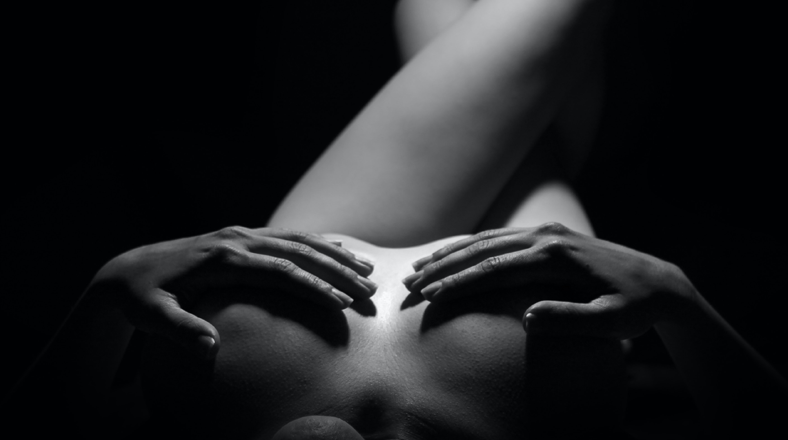 April 22, 2021
Many cam enthusiasts have already heard about Chaturbate and even visited the website. But what exactly is Chaturbate? Most people who have never visited a webcam site or who are looking for an exciting cam site for the first time will ask themselves this question. They will come across the name "Chaturbate" when searching on the internet, no doubt. Chaturbate is a live, interactive streaming platform, which provides adults with a great place to easily find their fantasies, kinks, and connections.
Also, if you want to make money, camming on Chaturbate is a great way to earn an income and to have fun while doing it. So as a user you can visit this website and enjoy the most exciting and hot cam shows or you can sign up as a model and let your fans experience the most exciting erotic cam moments.
Chaturbate, for users and models
Users can enjoy exciting and sexy cam shows and models are given the opportunity to make a lot of money on this site. It does not matter whether you are straight, gay or lesbian. Everyone gets their money's worth on this site.
Any interested community member can be a model. Chaturbate's mission is to provide users with a great platform to explore themselves and their sexuality. The Site consists of thousands of adult models of all ages, sizes, backgrounds, religions, you name it. Diversity is what makes Chaturbate so much fun and attractive. As a user you can directly view the profiles and cam shows of models.
Do you want to become a model? Then it is always advisable to first read the company's code of conduct, have your age verified and install a webcam. After this you are ready to start your first cam show.
Chaturbate tokens
Chaturbate works with tokens as a payment. Visitors can buy tokens and then pay and / or tip models with these tokens. Camgirls and camboys can then exchange these tokens for money. How much a token costs for a visitor can vary. In general, the more tokens you buy at one time, the cheaper they become. For example, 100 tokens cost $ 10.99. This means that 1 token costs $ 0.1099 (about $ 11 cents). However, if you buy 1000 tokens at once, you pay $ 79.99 for that. This means that for 1 token you pay $ 0.07999 (about 8 dollar cents).
The merits of the model do not depend on what the customer has paid for the token. When you exchange 1 token for money as a model, you will receive $ 0.05 dollars for it. This amount cannot change, so as a model you immediately know how much you've made.
Register on Chaturbate
There are two types of registered users on Chaturbate. The third type is a guest without an account. On Chaturbate you can also enjoy exciting cam shows without an account, only you cannot chat with the model or make special requests. You also have the option to create an account on this site completely free of charge. Creating a Chaturbate account is easy. Once you have registered, you can use the services of the site as a basic member. Furthermore, you also have the option to upgrade your account to the premium membership. As a basic member you have access to the basic features of the site and you can purchase tokens to enjoy cam shows. The premium users or supporters pay a subscription and get access to extra options that the basic members do not have.
So there are 3 options for customers:
Guest mode: Free but there are limitations. For example, you cannot chat with camgirls
Basic account: Free and you can use the basic functions of the site
Premium account: Paid (about $ 20 a month). You are a supporter. You get extra options and special offers and no advertising. In addition, you get much more attention from the models themselves.
Different shows and options
Free Chat
Many of the models on Chaturbate prefer to do their shows in the Free Chat. This means that everyone can watch the show for free, but Tips are expected to be given during the show. You can do this with tokens. Usually goals are also set. For example, if a total of 500 tokens (all users together) are given, the model will do a dildo show etc.
Private Shows
For a private show, the model chooses a rate per minute. This can vary from 6 tokens to 90 tokens. As a model, you can then add a minimum token balance request that ranges from 100 to 1000 tokens before starting the private show. This means that it is verified that the member has enough tokens, but of course it does not guarantee that the customer will have to spend them all on you. During this show, the model may have indicated that "Spy Private" is also activated. This means that other members can also watch for a lower amount (6 to 30 tokens). However, they cannot interact with the cam model.
Group sessions
Before starting a group session, the model has indicated how many members are needed to start (2-5). The rate is also determined in advance. This varies from 6 to 30 tokens.
Chaturbate cam2cam
The Chaturbate Cam2Cam option is all about chatting while masturbating on the webcam where you can see and hear the model and the model can also see and hear you in reverse. Although chatting is almost always a two-way street, it is not the same as camming with each other. This is what makes cam2cam special and different. In most cases, users of a cam site admire a cam model during a cam show without them being visible. You also have the same on the Chaturbate site. However, some users prefer to take camming to the next level and let both parties see each other.
Start your own cam show
After signing up on Chaturbate, you will see the Broadcast option. Would you like to start a cam show for fun yourself? Or do you want to work as a camgirl or camboy? You can, but before you can start with this you must first have your age verified.
How can I verify my age?
The first step is to read and agree to the Independent Broadcaster Agreement. Anyone broadcasting must read and agree to the Independent Broadcaster Agreement. The next step is to upload an ID to verify that you are at least 18 years old. Submit a clear photo / scan of a valid government issued identification document (ID) for yourself.
Additionally, you must provide a clear photo of yourself with a government issued photo ID next to your face (close-up photo with legible body of your ID). If you normally wear a lot of make-up or dress up while on cam, you can provide an additional photo of yourself as such, with your ID, to help avoid ID verification issues.
If you want to broadcast with someone else, he / she must also upload his/her identification. Remember, no one can appear on your cam show if they have not previously provided an acceptable government issued photo ID. After your account is age verified, you are ready to broadcast and earn tokens.
Security on Chaturbate
There are actually two types of users on the Chaturbate. You can be a member or a Chaturbate Broadcaster. Safety is very important for these two groups. Chaturbate is very careful with the protection of personal data, payment information, names and the number of Chaturbate tokens that customers have on their balance. Chaturbate is very popular and attractive for both models and viewers. There are many models and viewers online all day every day. So if you want to spend or earn money this site is a great place for you.
Everyone also has the right to manage their accounts and also adjust settings to safely use the services of the site. There are a lot of security measures for models and viewers alike. Chaturbate developers value your protection.
Providing security is not only a task for the administrators of the Chaturbate site, but also for the users themselves. Unauthorized devices or open internet networks are always a bad choice and it concerns not only Chaturbate but other websites as well. Therefore, beware of public Wi-Fi networks and someone else's smartphone and computer. Do not save login details anywhere else. If you leave your personal information on a website, protect yourself and be aware that the internet is not always secure. A mix of your awareness and the entire work of Chaturbate developers together can guarantee the safe use of the site.
Not a model yet? Then click here!